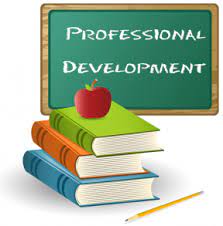 We offer two professional development workshops to all of our candidates: Tell Me About Yourself and Let's Get in Touch. Both workshops are two-parters and designed to help our candidates level up their game when it comes to professional communication and making them stand out from the competition. All BIT Academy students are required to attend each of the two workshops, and we encourage all of our BIT candidates to attend regardless of their level of experience. All times listed are in US Mountain Time.
The dates for the 2nd quarter workshops are as follows:
Tell Me About Yourself focuses on resume crafting, and how to grab the attention of a hiring manager as quick as the blink of an eye. This workshop focuses on resume building and interview responses that will answer this all-important question, setting candidates on the path to a successful job search. This is not a typical resume and interviewing skills seminar, but rather we use methodology crafted from direct feedback from hiring managers, recruiters, and employment specialists. This course is required for those enrolled in BIT Academy. The first segment in this workshop focuses on the purpose of the question "Tell me about yourself" in resumes and interviews. The second segment will dive deeper into the interview, identify additional stress questions, discuss disability disclosure, and provide tips for interview preparations. This is a can't miss workshop for professionals with disabilities who want to stand out in the stack of resumes.
April 4 and 11, 10:00-11:30AM, MDT
April 19 and 26, 10:00-11:30AM, MDT
May 2 and 9, 10:00-11:30AM, MDT
May 17 and 24, 10:00-11:30AM, MDT
June 6 and 13, 10:00-11:30AM, MDT
Let's Get in Touch focuses on how to effectively communicate in professional spaces, with a concentration on email etiquette and familiarity with the accessibility of common remote meeting platforms. This workshop is led by an instructor with a background in professional communication and is required for those enrolled in BIT Academy. Part one of this session will focus on email etiquette while part two will focus on common meeting platforms used by corporate and other organizations. Accessibility handouts will be provided.
April 6 and 13, 12:00-1:30PM, MDT
April 19 and 26, 12:00-1:30PM, MDT
May 4 and 11, 12:00-1:30PM, MDT
May 17 and 24, 12:00-1:30PM, MDT
June 8 and 15, 12:00-1:30PM, MDT