Meet the Team
Board of Directors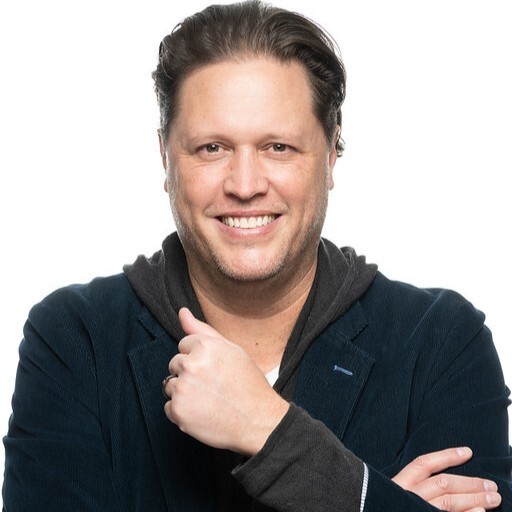 UB Ciminieri, President | CMO & Chief Evangelist, InterviewIA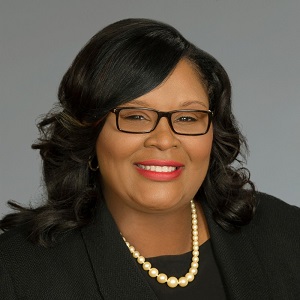 Zenita Henderson, Treasurer | Chief Marketing Officer, Segra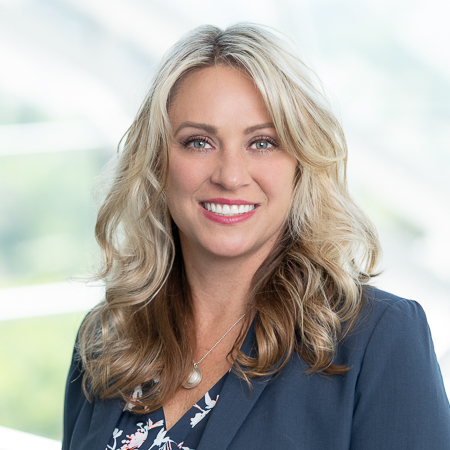 Tammy Teitscheid, Secretary | Chief People Officer, Elevations Credit Union
Thank you to Cooley LLP Colorado Team Legal Services, our favorite pro‑bono law team
BIT Leadership Team
Mike Hess | Founder & Executive Director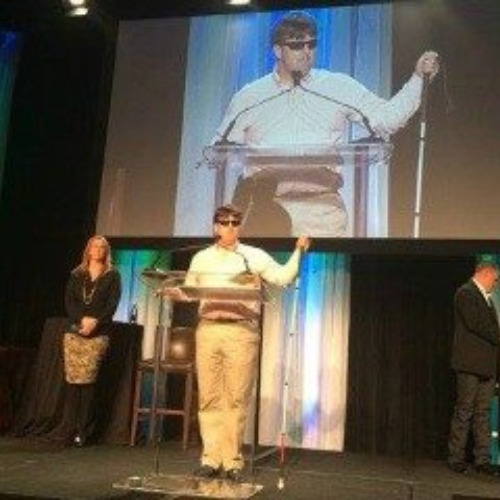 After 20 years as a tech veteran managing 7-figure projects for Fortune 500 companies, one thing troubled Mike: he was always the token blind guy. Knowing that the invaluable skills he developed because of his blindness were the keys to his success, he couldn't understand why unemployment amongst the BVI community was so high. He embarked on a journey to change corporate America's stigmas and misperceptions of BVI professionals, developing Blind Institute of Technology. Using the same skills that made him a success in IT, Mike has built partnerships and placed BVI professionals in Fortune 500 companies nationwide.
Mike has been featured in the Denver Post and the Denver Business Journal and has been honored with the 2017 Martin Luther King, Jr. Business Award and the 2019 GlobalMindED Inclusive Leader Award. BIT's focus on accessible technology garnered invitations to present at Google Cloud Next 2019 and Salesforce's Dreamforce 2019 conference. Mike is a co-host for Choose Inclusion, a podcast addressing the benefits of diversity and inclusion. In 2019, Mike's vision of full access for BVI led him to develop EdgGuide, a navigation system that allows independent navigation in previously inaccessible public spaces.
Natalie Hess | Chief Connections Officer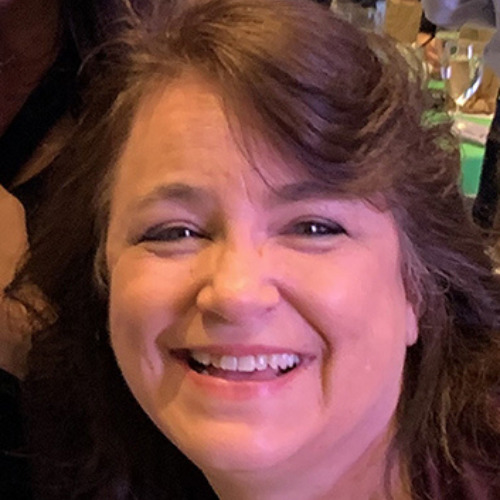 Natalie has spent her life giving back. She went to school to become a Licensed Practical Nurse and moved into becoming the Chief Connections Officer for Blind Institute of Technology (BIT) which she says has been great. She has spent many years giving back to the elderly and volunteering outside the home, and at all three of her children's schools. She does a little bit of everything at BIT; from back office tasks, payroll, and being the event planning. Support for BIT comes naturally to her, as she is passionate about helping people in general and those with disabilities. Natalie is the wife of the Executive Director, Mike Hess, and when he decided to start this venture, she was all in — she saw this as an amazing way to make a difference. She loves the people BIT assists as an organization, and she loves knowing that BIT has helped someone in some small or big way to have a more fulfilled life. She has met so many great people and she works with incredible people. Outside of work, Natalie is blessed to have two girls aged 30+, a great son-in-law, and one 14-year-old boy in addition to four incredible grandchildren that keep her busy. Natalie loves to ski, camp, hike, and have adventures in travel; she also likes to try new things. Most of all, Natalie loves spending time with her family and friends, creating great memories.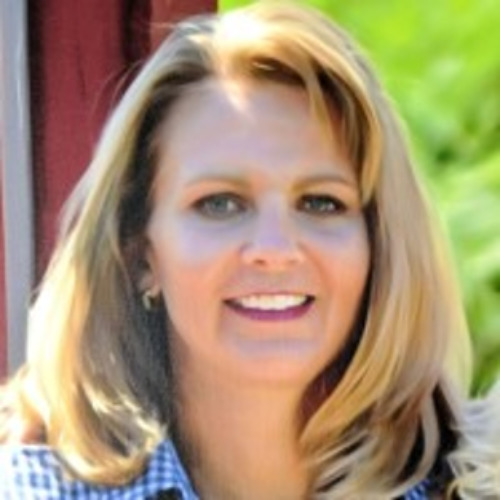 Kristy began working with BIT in 2019 in PR and Marketing and now runs the organization's day-to-day business operations as the Director of Operations. She brings years of experience navigating the waters of the business world as a blind and visually impaired professional. After earning her bachelor's degree in Communication from the University of Wyoming, Kristy began a 15-year career as a paralegal, specializing in defense litigation. In 2007, she embarked on an adventure with her husband as a small-business owner of a local hardware store where she built the Human Resources department from the ground up. Deciding to pursue her passion for advocating for the blind and visually impaired, especially in the area of employment, Kristy was introduced to BIT and fell in love with its mission. She considers it a privilege to help talented BVI advance their professional careers and educate corporate America on the value BVI bring to the workplace. Outside the office, Kristy can usually be found watching her daughter play softball, camping with her family or generally enjoying the beautiful Colorado outdoors!
BIT Team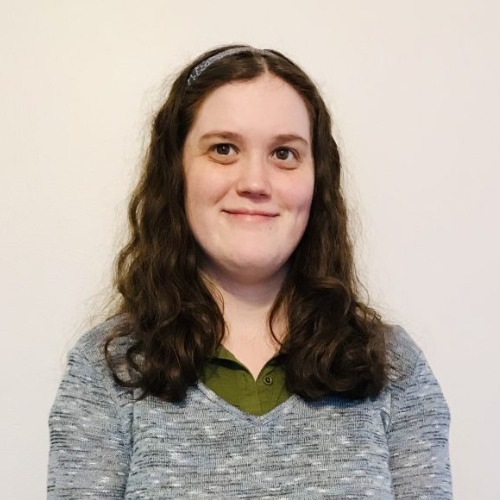 After growing up in Nebraska, Rebecca packed up her long white cane and moved halfway across the country to get a bachelor's degree in Japanese from Georgetown University—and then halfway around the world to study abroad in Japan. After gaining some experience in the wholly unrelated fields of cane travel education and editing, she decided to apply the drive and creative problem-solving skills she developed from that diverse background to attending BIT's Salesforce Academy. She is now one of the Salesforce consulting team's certified admins, working to improve the efficiency of BIT's org and to help other nonprofits develop their own instances of Salesforce to meet their unique needs. Since joining the team, she has helped pioneer BIT's in-house paid apprenticeship program, applying her passion for education to helping candidates gain Salesforce work experience.
Outside of work, Rebecca enjoys reading, linguistics, knitting, and various nerdy hobbies like tabletop board games. When the weather's nice, she likes to canoe, hike, or go for tandem bike rides with her family. When it's less nice, she can often be found curled up with a cozy blanket and a mug of her favorite tea or coffee.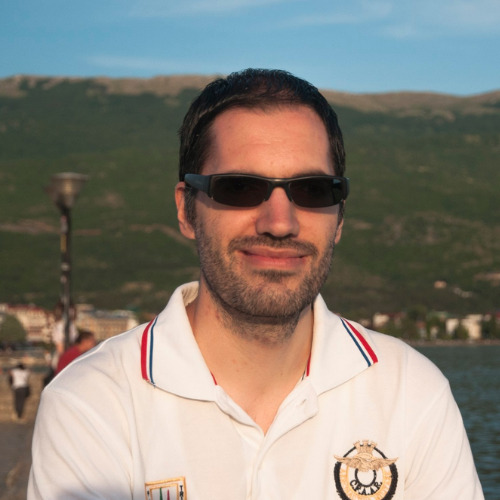 Ertay resides in North Macedonia and is the first international employee of BIT. He has a background in software engineering and received his degree from the University of Information Science and Technology "Saint Paul the Apostle" in Ohrid. Despite losing his sight in 2018, Ertay has successfully adjusted to using technology with a screen reader. He joined BIT's Salesforce Admin course and became a certified Salesforce Administrator in May 2021, followed by acquiring the Salesforce Platform Developer I certification in December of 2021. Ertay now serves as a Project Lead on the Delivery Team, where he is responsible for building and maintaining our clients' Salesforce Orgs.
In his free time, Ertay enjoys playing board games with his friends and listening to audio books while indoor rowing. He also likes to work on improving his home theater setup whenever he gets the chance.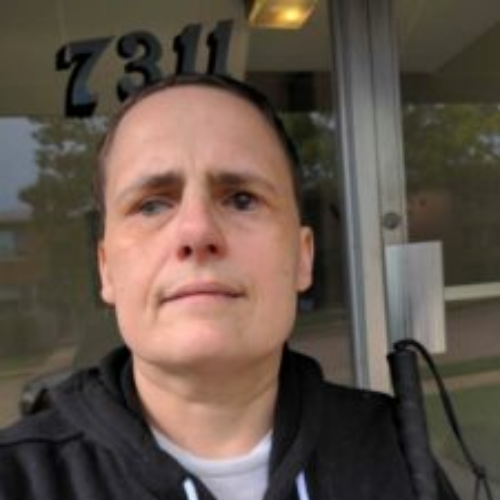 Christy works as part of the delivery team, assisting with projects for clients and keeping the internal systems up to date and working smoothly. She has been blind since a very young age, and ever since graduating high school she wanted to work in IT, but struggled to break into the industry. Christy began with BIT as a student in a Salesforce Administration class. After completing the course and getting her certification, she worked as an apprentice and assisted the delivery team with a very large, complex project. In December of 2022, she accepted a full-time position with BIT. Christy lives in St. Louis with her spouse and enjoys playing with her two very friendly kitties. In her spare time, she enjoys music and singing, any friendly animals, children, swimming when possible, and of course technology.
Amy Billman | Administrative Assistant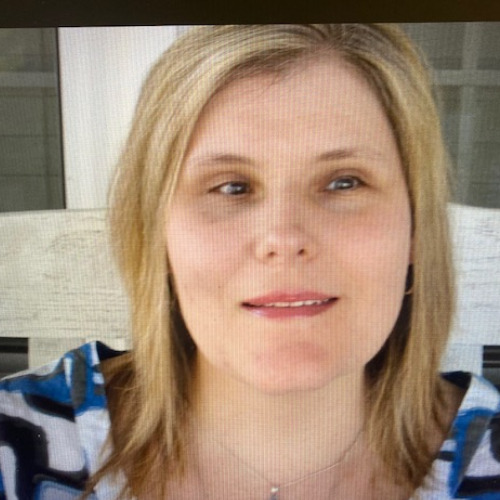 Amy started in her position as BIT's administrative assistant in December of 2022. She provides support to our Chief Connections Officer and Director of Operations. She got here by a very happy accident, which was signing up for one of BIT's Salesforce classes. In her spare time, you can find Amy feeding people. Cooking and baking are some of her love languages. She also loves singing and making music. Amy runs a small business called SpeedDots, which produces tactile screen protectors for iOS devices, and she co-hosts a conversational and advocacy podcast with her fiancé, called The Brandon and Amy Show.
Dianna Leonard | Marketing & Outreach Contact
Born and raised in Massachusetts, Dianna has been legally blind since birth. She attended a small university where she received a Bachelor's of Arts in English and Communications. She relocated to Virginia at the end of 2020, and in 2021 she became a BIT candidate after hearing about the organization from a friend. In 2022, Dianna started working for BIT as their social media content writer, marketing & outreach contact, and she also teaches BIT's Let's Get in Touch workshop. In the past, Dianna held social media consultant positions for local nonprofits and smaller marketing campaigns in Massachusetts.
Dianna loves animals, and in her spare time she likes to read sci-fi and fantasy novels, as well as write creative pieces and play video games, with her favorite franchises being The Sims and Animal Crossing. She also volunteers a lot of her time with a Massachusetts-based blindness consumer advocacy organization.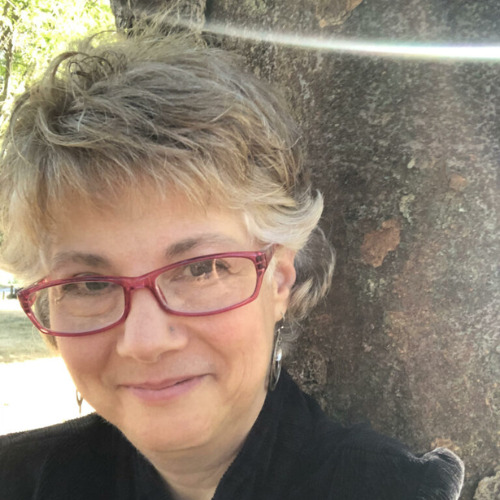 As Salesforce's only blind/visually impaired Certified Instructor, Akasia Perran believes in the transformative power of education to provide a powerful path forward for students to re-skill and re-vision their lives. In fact, when she decided to re-skill herself, knowing she was going blind, she chose Salesforce and BIT as the most powerful path forward for a vibrant, lasting career.

Akasia brings more than 20 years in education, tech, sales, and consulting to BIT. In 2019, when she decided to return to her roots in tech, she joined BIT's then-fledgling Salesforce program and got her first Salesforce certification. Over the next 2 years, she went on to earn 4 Salesforce Certifications. In 2022, she achieved the elite designation of Salesforce Certified Instructor.
As a consulting instructor for BIT, Akasia fell in love, not only with her students, but also with the grander mission and vision of BIT to help 1,000 students get certified in Salesforce and begin their own powerful, lasting careers.
Now, as Academy Director, Akasia's mission is to make learning complex material easy; create education that inspires; and partner with the most motivated, exceptional students on the planet to change the world. These trailblazing students are on a journey to become extraordinary Salesforce Professionals. Their drive and determination are exactly what employers are looking for. And BIT makes it all possible.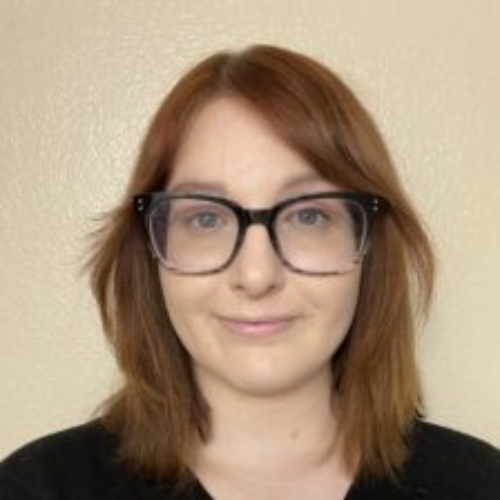 Dallas currently resides in Las Vegas, NV. Before working with BIT, she worked as a licensed vocational nurse in California for over four years. She completed BIT's Salesforce Administrator certification prep course in April of 2022 and earned her admin certification in June of 2022; she then worked as a BIT apprentice on multiple projects until January of 2023, when she became an Academy Instructor. She is so happy that she can be a part of helping people with disabilities find gainful employment.
Outside of work, she loves spending time with her dog, Heidi, and two cats, Gracie and Millie. She likes to crochet, loom knit, and listen to true crime podcasts. She also enjoys hiking with her family whenever she can.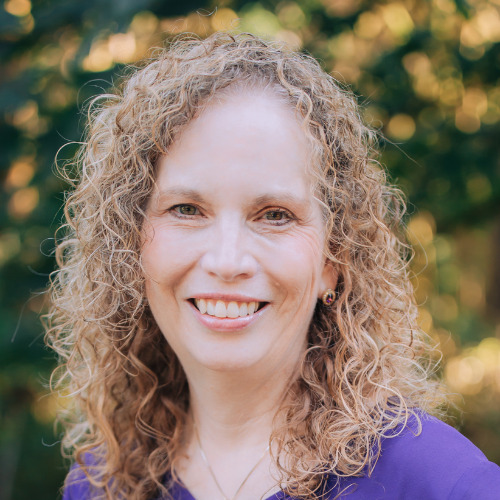 Kristine started working with BIT in 2018. She has been in fundraising for more than 20 years and before joining BIT she was the Development Director at Anchor Center for Blind Children. Working for BIT blends two of her passions – fundraising for a great cause and technology. She received her degree from Metro State University in Denver in Computer and Management Science. She worked in the field for about 5 years training on medical billing systems before she transitioned to the nonprofit sector. A third generation Colorado native she cheers on all of the state's sports teams and loves to travel, spend time with her nieces and nephews and scrapbook her photographs. She loves to read and is in a book club and also loves to cook and bake – anything that is crafty fuels her artistic side. She loves meeting all the donors and supporters of BIT's mission at events or during grant proposal meetings.
James Warnken | Digital Accessibility Consultant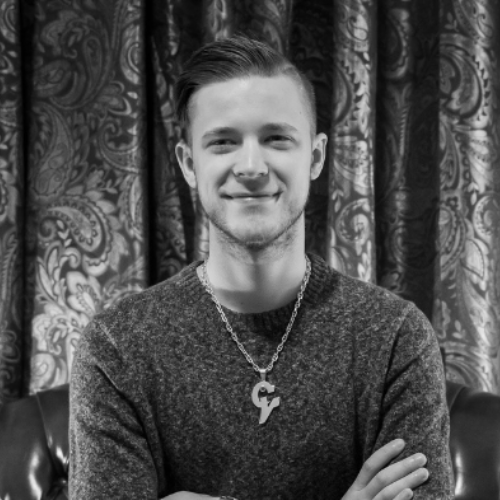 James was born and raised in Northeast Ohio and has been legally blind since he was 9.
James started his career in the world of marketing and earned a Bachelor's Degree in Business Marketing from Walsh University. He spent several years building websites, working in search engine optimization, Google Ads, and social media before making the move into the digital accessibility space. After spending more than two years learning and networking, James decided it was time to share what he learned about digital accessibility with the world.
Today, James oversees the accessibility audit team here at BIT, leads the Train the Trainer programs, and even instructs the Digital Accessibility Analyst course.
Brando Collins | Accessibility Lead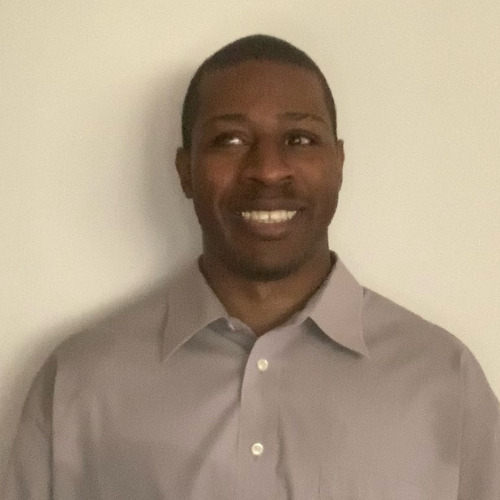 My name is Brando Collins. I'm an accessibility engineer with BIT and have been working in web development for about four years. One of my greatest passions is helping people, and making the world accessible to them is one express way to do so. I graduated from TrueCoders trade school in 2021, and continue to study cloud computing, full stack web development, and programming. I write, build, and manage accessible websites and applications for private clients and companies that want the impact of having accessibility in place from square one.