Meet the Team
Staff
Mike Hess | Founder & Executive Director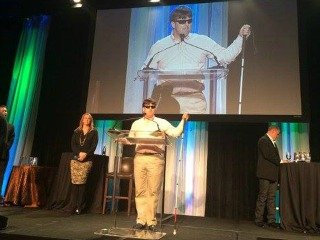 After 20 years as a tech veteran managing 7-figure projects for Fortune 500 companies, one thing troubled Mike: he was always the token blind guy. Knowing that the invaluable skills he developed because of his blindness were the keys to his success, he couldn't understand why unemployment amongst the BVI community was so high. He embarked on a journey to change corporate America's stigmas and misperceptions of BVI professionals, developing Blind Institute of Technology. Using the same skills that made him a success in IT, Mike has built partnerships and placed BVI professionals in Fortune 500 companies nationwide.
Mike has been featured in the Denver Post and the Denver Business Journal and has been honored with the 2017 Martin Luther King, Jr. Business Award and the 2019 GlobalMindED Inclusive Leader Award. BIT's focus on accessible technology garnered invitations to present at Google Cloud Next 2019 and Salesforce's Dreamforce 2019 conference. Mike is a co-host for Choose Inclusion, a podcast addressing the benefits of diversity and inclusion. In 2019, Mike's vision of full access for BVI led him to develop EdgGuide, a navigation system that allows independent navigation in previously inaccessible public spaces.
---
Natalie Hess | Chief Connections Officer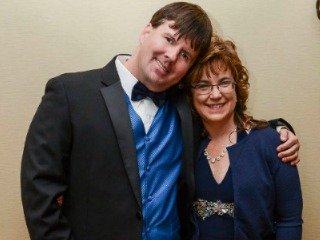 Natalie Suzanne Hess has spent her life giving back. She went to school to become a Licensed Practical Nurse. She has spent multiple years giving back to the elderly and volunteering at school for all three of her children. Support for the Blind Institute of Technology comes naturally to her, as she is passionate about helping the blind and visually impaired community. As Chief Connections Officer, she maintains relationships on both client and candidate sides of the organization.
---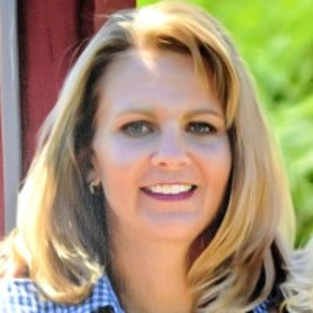 Kristy began working with BIT as a PR and Marketing contractor last summer and is now our Director of Talent. She brings years of experience navigating the waters of the business world as a blind and visually impaired professional. After earning her bachelor's degree in Communication from the University of Wyoming, Kristy began a 15-year career as a paralegal, specializing in defense litigation. In 2007, she embarked on an adventure with her husband as a small-business owner of a local hardware store where she built the Human Resources department from the ground up. Deciding to pursue her passion for advocating for the blind and visually impaired, especially in the area of employment, Kristy was introduced to BIT and fell in love with its mission. She considers it a privilege to help talented BVI advance their professional careers and educate corporate America on the value BVI bring to the workplace. Outside the office, Kristy can usually be found watching her daughter play softball, camping with her family or generally enjoying the beautiful Colorado outdoors!
---
Michael Patellis | VP of Corporate Engagement | (770) 491-9857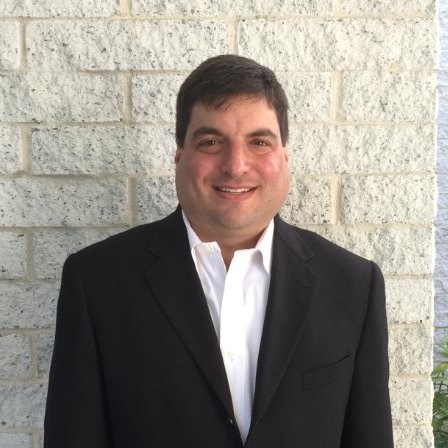 Michael comes to BIT with over 20 years experience in building new revenue streams and strategic partnerships for advanced technologies in the datacenter, mobile, and streaming media industries. He is excited to combine his personal experience of being legally blind with his professional technology sales growth experience into his role at BIT. Michael will be focused on helping the organization exceed its goal of preparing and placing at least 10,000 blind individuals in meaningful careers.
Michael lives in Alpharetta, Georgia and loves having fun with his wife, Alison and two kids. He enjoys cooking, running, sports memorabilia, and most importantly, making people laugh. He received his bachelor's degree in business administration from the University of Georgia in 1996. The most interesting fact about Michael (and his family) is that Michael and Alison's daughter, Piper, was born on Alison's birthday and their son Nicholas was born on Michael's birthday
---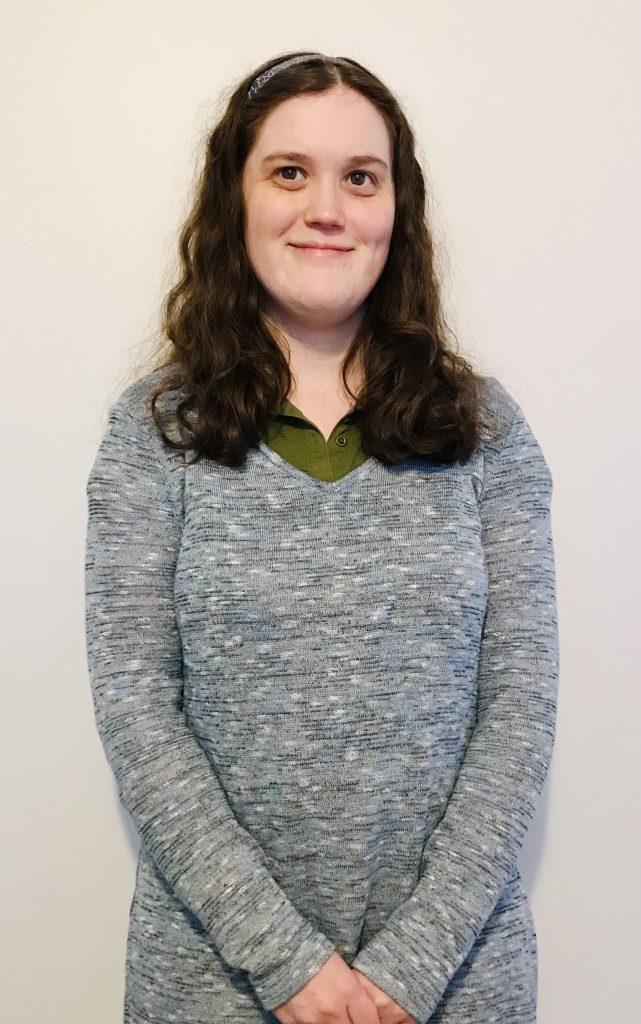 After growing up in Nebraska, Rebecca packed up her long white cane and moved halfway across the country to get a bachelor's degree in Japanese from Georgetown University—and then halfway around the world to study abroad in Japan. After gaining some experience in the wholly unrelated fields of cane travel education and editing, she decided to apply the drive and creative problem-solving skills she developed from that diverse background to attending BIT's Salesforce Academy. She is now one of the Salesforce consulting team's certified admins, working to improve the efficiency of BIT's org and to help other nonprofits develop their own instances of Salesforce to meet their unique needs. Since joining the team, she has helped pioneer BIT's in-house paid internship program, applying her passion for education to helping candidates gain Salesforce work experience. She also provides web accessibility UX feedback from the perspective of a screen reader user.
Outside of work, Rebecca enjoys reading, linguistics, knitting, and various nerdy hobbies like tabletop board games. When the weather's nice, she likes to canoe, hike, or go for tandem bike rides with her family. When it's less nice, she can often be found curled up with a cozy blanket and a mug of her favorite tea or coffee.
---
Ertay Shashko | Salesforce Administrator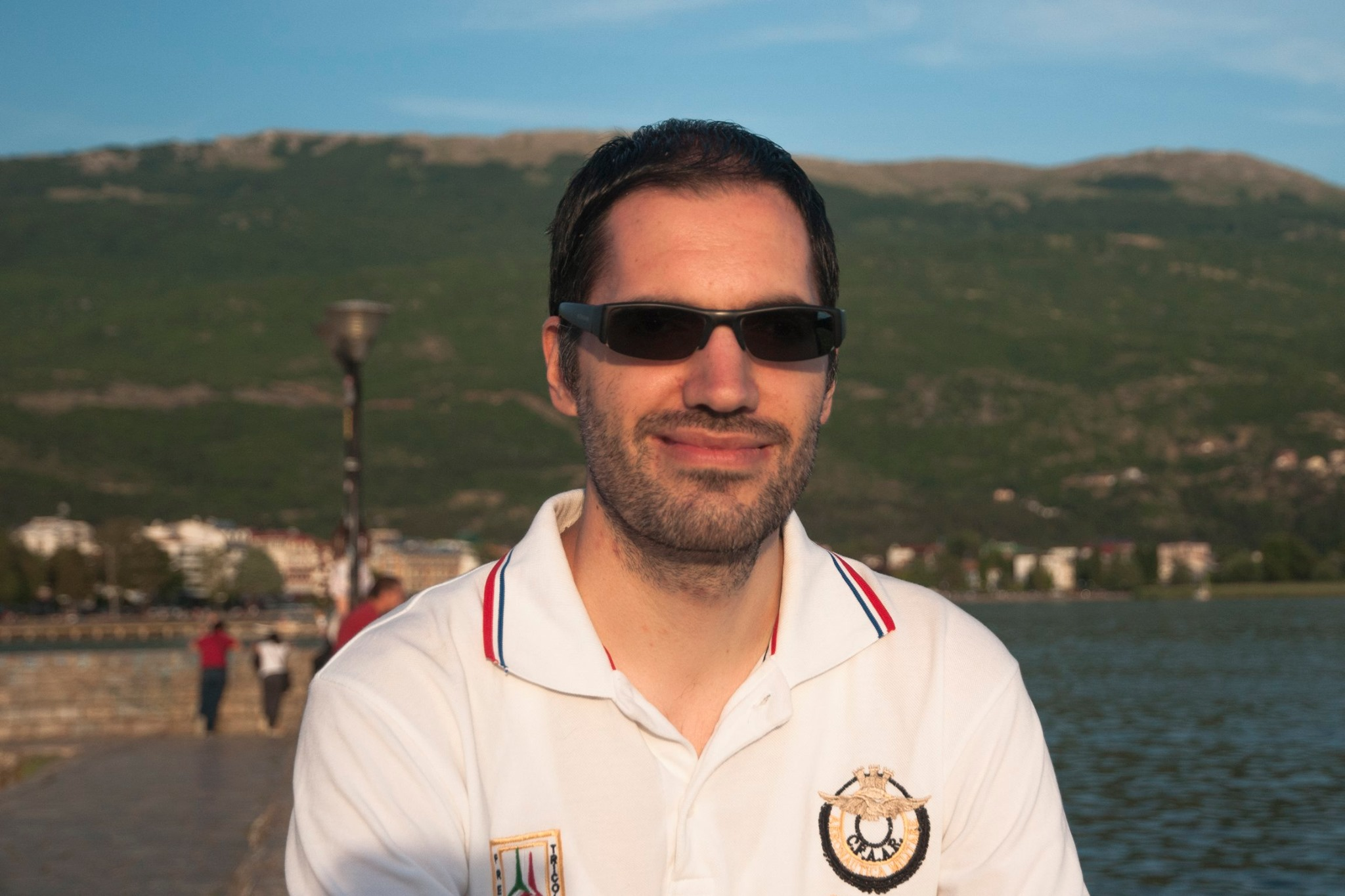 Ertay lives in North Macedonia and is BIT's first international employee. He has a software engineering background and has graduated from the University of Information Science and Technology "Saint Paul the Apostle" in Ohrid. After losing his sight in 2018 and adjusting to using technology with a screen reader, he joined BIT's Salesforce Admin course and became a certified Salesforce Administrator in May 2021. He is now part of the Delivery Team that builds and maintains our clients' Salesforce orgs. When he's not working with our clients, he spends his time in the BIT Academy as an instructor introducing our students to the Salesforce platform.
During his free time, he enjoys playing board games with his friends, listening to audio books while he is indoor rowing, and working on improving his home theater whenever he can.
---
Rayne Clark | Academy Instructor and Salesforce Administrator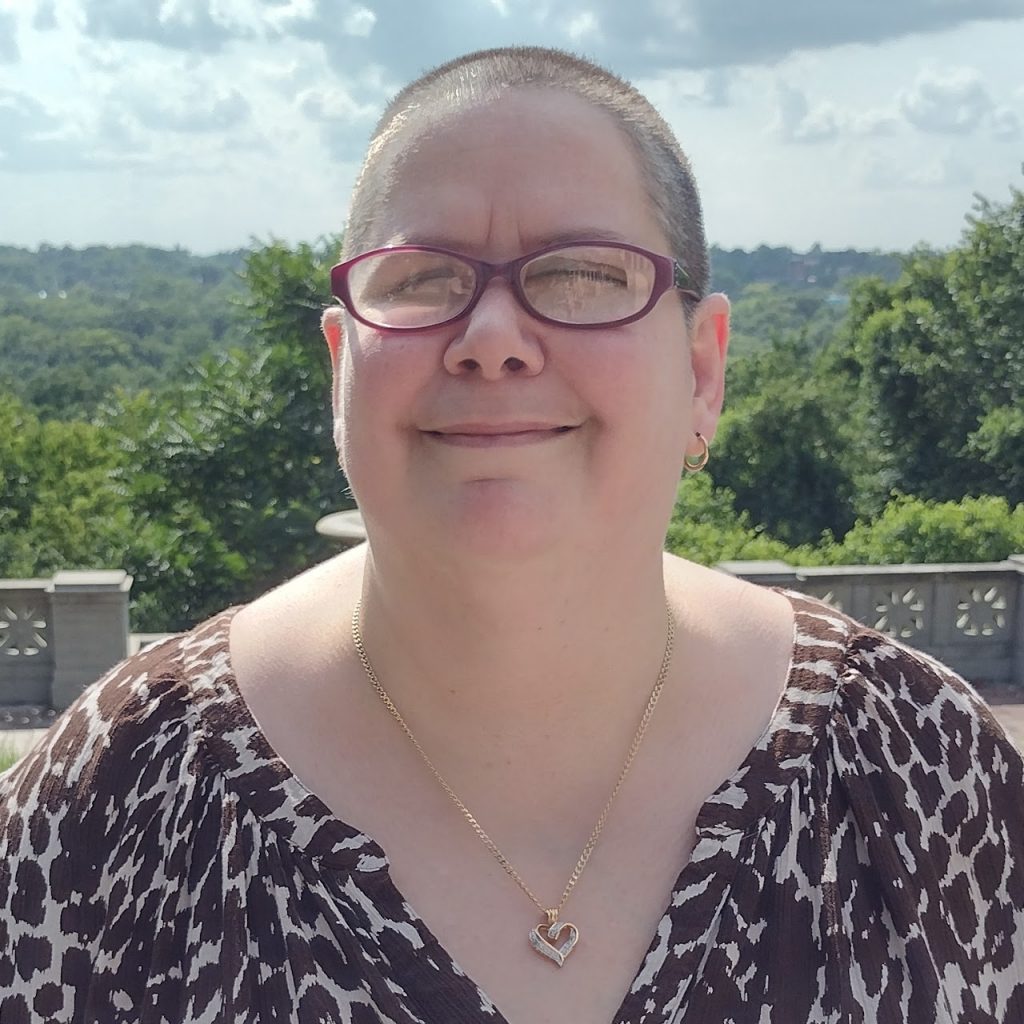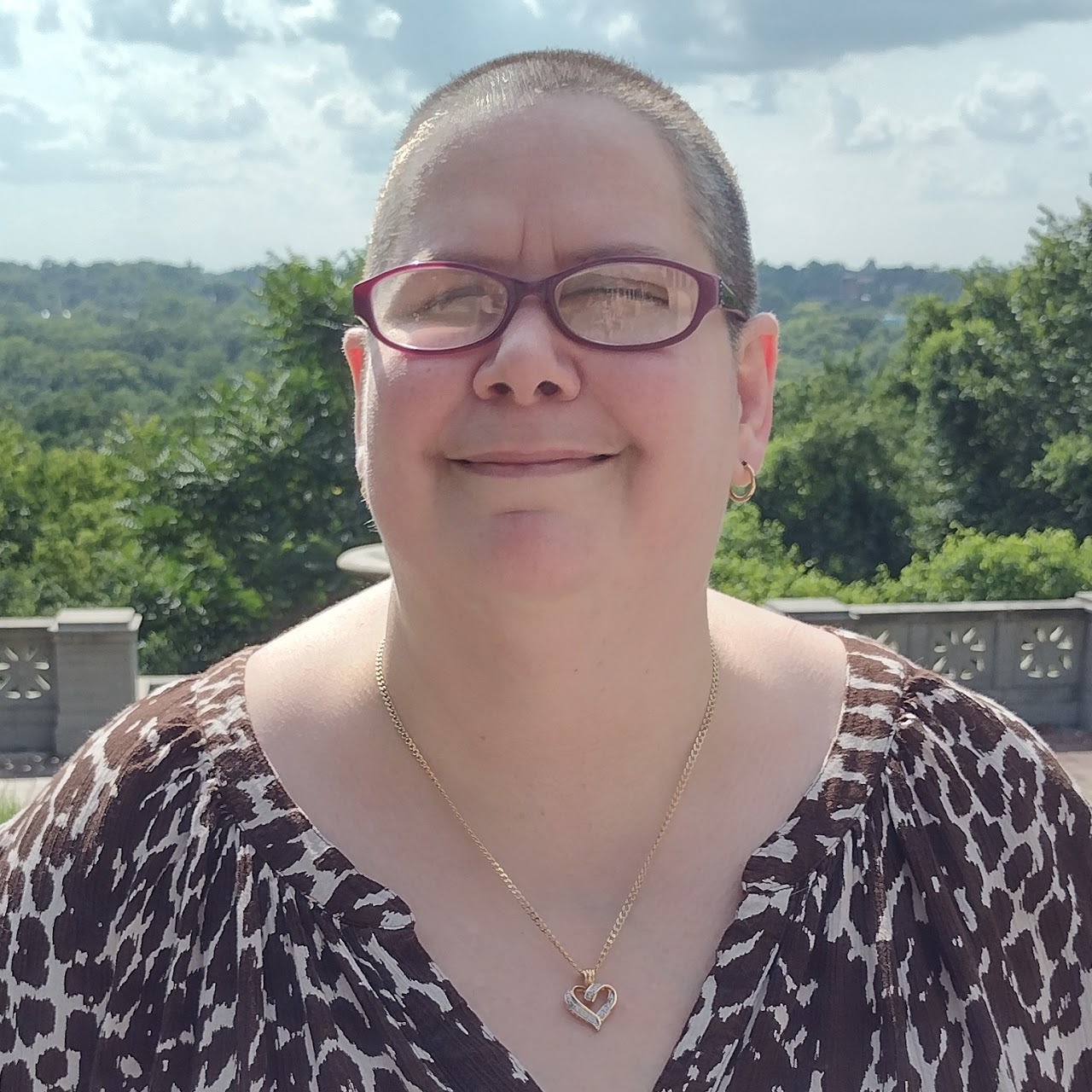 Rayne was introduced to BIT in the midst of a career change, something that's hard enough for anyone but even harder for those who are blind or visually impaired. In the summer of 2021, she joined the BIT Academy Salesforce Administration class, gained her certification, and joined the team shortly after. She started out working with clients on Salesforce implementation and projects, but soon transitioned to a role that allows her to do what she's most passionate about – teaching.
As the BIT Academy Instructor, Rayne teaches Salesforce Admin classes, tutors students, handles administrative functions for BIT's apprenticeship program, and plans for new and exciting courses for the Academy. She also acts as BIT's internal Salesforce Administrator.
In her spare time, Rayne can be found writing, spending time with her partner and two senior cats, hanging out with online friends, and doing research on pretty much any topic that interests her. She dreams of getting out of the Kansas City area and into nature.
---
Elise Barlow | Academy Instructor and Salesforce Administrator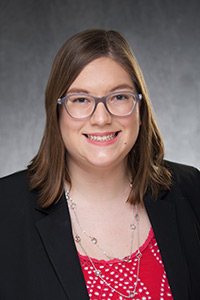 Elise Barlow is an Academy Instructor and Certified Salesforce Administrator who splits her time between teaching our academy students and working with the project team on clients' needs. Elise joined BIT in June 2022 after falling in love with the culture and mission of the company in substantial employment for individuals with vision loss.
Elise came from the world of academics working at her alma mater The University of Iowa where she earned a bachelor's degree in economics. While working at University of Iowa Hospitals and Clinics' Family Medicine Department Elise completed her masters degree in health care administration through Des Moines University.
Elise resides in Iowa City, Iowa with her husband Patrick Barlow, PhD who works in the Internal Medicine department at University of Iowa Hospitals and Clinics. Their daughter Eleanor is starting middle school and helps care for the family's two cats, Luna and Louise, and dog, Coconut. Outside of family time, Elise enjoys knitting and traveling.
---