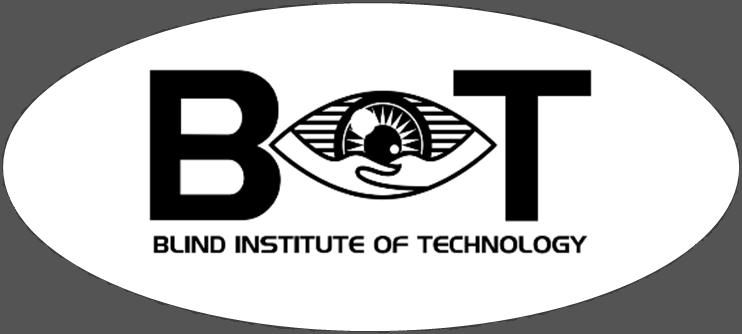 Denver, CO (July 20, 2021) – Nearly 70 percent of blind Americans are unemployed. Two organizations want to lower this statistic by joining forces and letting their complimentary missions work together.
Blind Institute of Technology and Outlook Business Solutions found common ground in their passion for fighting the epidemic of unemployment among Americans with visual disabilities.
Today's perceptions of people with disabilities often present multiple employment challenges. The Blind Institute of Technology focuses on finding employment opportunities for blind and visually impaired professionals in corporate America, placing qualified talent into positions on par with their education and skill level through networking, education and workforce development. Outlook Business Solutions helps businesses overcome growth obstacles through consulting, marketing and accessibility testing by hiring skilled professionals with vision loss.
The Blind Institute of Technology focuses their work on disability advancement and professional development, providing innovative workplace solutions leading to successful and sustainable employment partnerships. The nonprofit's programs have led to securing positions for professionals with vision loss in all aspects of business, including IT, finance and sales. Their partners around the country include Salesforce and CVS Health.
"We find Outlook Business Solutions' dedication to ensuring people with disabilities are an important part of DEI initiatives across the country refreshing," said Mike Hess, CEO of Blind Institute of Technology. "This company works hard to find meaningful earning opportunities for blind professionals. Together, we can help more of the disabled population gain valuable work experience in their chosen fields."
According to the U.S. Centers for Disease Control and Prevention, more than 25 percent of adults in the U.S. have some type of disability. People with disabilities want to work, but they often find limited opportunities because of their differences and lack of awareness of their capabilities.
Outlook Business Solutions provides businesses with consulting, marketing, and accessibility services. Half of the company's full-time employees and more than 90 percent of its network of knowledge-based professionals have limited vision.
"As businesses struggle to find skilled, dedicated employees, knowledge-based workers with disabilities represent an untapped labor pool," said Natalie Hadley, vice president of Outlook Business Solutions. "With some minor adaptations, our freelancers and full-time employees with vision loss produce quality work and are dedicated to the success of our clients. The Blind Institute of Technology will help us find more visually impaired professionals looking for work while educating companies on the importance of inclusivity for everyone."
Through their partnership, the two organizations use speaking engagements, thought-leadership articles and professional conference presentations to educate businesses on the benefits of seeking out job candidates with disabilities. Hadley and Hess believe that this partnership will move the dial to help low unemployment become common among people with disabilities.
About Outlook Business Solutions
Outlook Business Solutions helps businesses clear their roadblocks to growth while creating knowledge-based earning opportunities for people with vision loss. As part of Outlook Collaborative, a nonprofit with a mission to positively impact everyone who is blind or visually impaired, Outlook Business Solutions provides business consulting, marketing, digital accessibility and customer care services. The company's growing network of professionals covers marketing strategy, customer service, sales, digital accessibility testing, graphic design/art, copywriting, videography and data entry. Businesses can be successful and help reduce the 70 percent unemployment rate among people with visual disabilities by outsourcing projects to Outlook Business Solutions. Call 531.365.5055 for a free consultation. Learn more at OutlookBusinessSolutions.com.
About The Blind Institute of Technology (BIT)
By leveraging relationships built with its corporate partners, emphasizing workforce development and accessible technology, BIT strives to put its talented, corporate-ready professionals in the best possible position for success. BIT works with disability inclusive Fortune 500 industry giants across the country, placing professionals in all aspects of business, including IT, finance and operations, earning a median salary of $70,000 a year. For those candidates who have the technical aptitude but lack relevant certifications, the BIT Academy offers opportunities to achieve the training and certifications that help them to be competitive, such as its Salesforce Administration Certification Prep course. BIT is the only authorized Salesforce training provider for people with disabilities. Learn more at blindinstituteoftechnology.org.
Media contact:
Kristy Schenderlein
Director of Talent and Marketing
720-933-6388
kristy.schenderlein@blindinstituteoftechnology.org