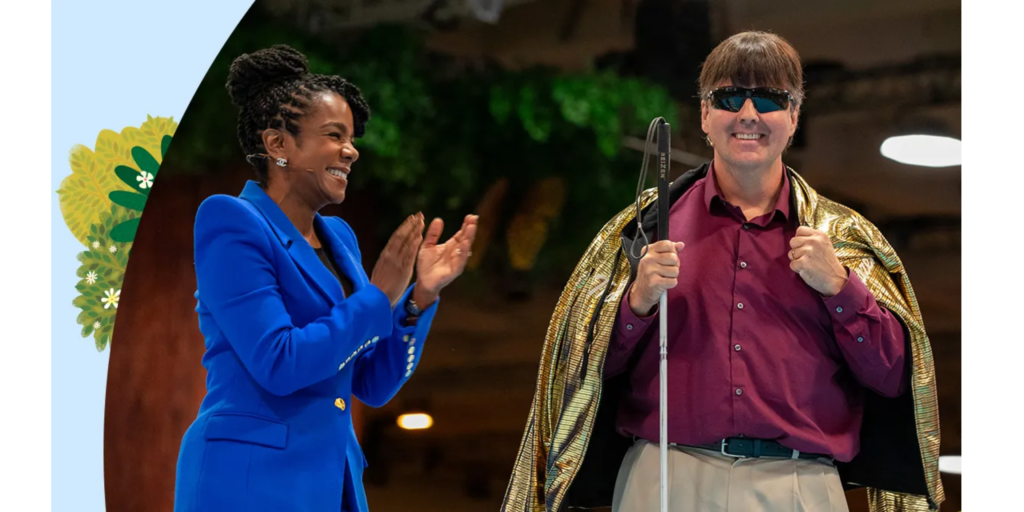 Quick Take
Legally blind since childhood, Trailblazer and Golden Hoodie winner Mike Hess leveraged his successful career and experience to found the Blind Institute of Technology (BIT).
BIT, a global nonprofit staffing and recruiting agency exclusively dedicated to professionals with disabilities, joined forces with Salesforce's Workforce Navigators program to make careers in tech more accessible.
Together, BIT and Salesforce are working to close the employment gap for people with disabilities.
Mike Hess was born blind and faced many challenges growing up. He struggled with the stigma of being blind and the lack of accessible resources. Despite these challenges, he built a successful career in the tech sector.
However, Hess always felt like the "token blind guy" and wanted to do more to help others with disabilities. In 2013, he founded the Blind Institute of Technology (BIT) to reduce the unemployment rate for the blind and visually impaired community.
BIT provides accessible technology training and partners with companies like Salesforce to create more employment opportunities for people with disabilities.
In conclusion, Mike Hess is a passionate advocate for people with disabilities. He is using his own experiences to help others overcome the challenges they face and achieve their full potential.