WORKFORCE SOLUTIONS
For those organizations nationwide who are dedicated to bringing in top talent and diversifying their workforce, we offer strategic hiring solutions by connecting you with talented, driven professionals with disabilities.
Access Ability Through Inclusion
Why BIT?
96.7% employee success rate. Our talent is loyal and determined to succeed, saving you the high cost of employee turnover.
Expert solutionists, adaptable, creative, and a hard work ethic. All attributes inherent in the disabled professional.
Significant gains in profitability, value creation, and shareholder returns. Studies show companies embracing disability inclusion are outperforming the competition. 2018 Accenture Report
48.5% + recruiting budget reductions. BIT recruiting fees vs. for profit recruiting fees
Hand selected talent to match your company's needs. Each candidate is vetted through our proven in-depth recruiting process to ensure only the best match.
I recommend that any organization seeking highly motivated and talented people to also reach out to BIT as their mission to educate around improving accessibility in the workplace and to place those who are disabled into meaningful positions will be rewarding for all involved.
Our goal is simplicity. We start with a need: once an organization shares their employment requirements with us, we go to bat finding top-notch talent within the disabled community. We carefully vet each candidate to ensure a proper fit for the role and responsibilities, as well as organizational culture.
We have successfully placed candidates in a variety of contract and direct placement roles, including:
IT | Project Management | Business Analysis | Salesforce Administration | And more!
We know that organizations may not be familiar with interviewing, hiring, and on-boarding employees with disabilities. To help bridge this gap, we:
Advise on potential assistive technology solutions
Assist with the on-boarding process to ensure a smooth transition
Perform post-employment check-ins to make sure our candidates are meeting expectations and delivering value
Hear what one of our employment partners has to say about a business analyst that we connected them with:
We hired a visually impaired Blind Institute of Technology candidate and couldn't be more pleased with his commitment, attitude, and job performance.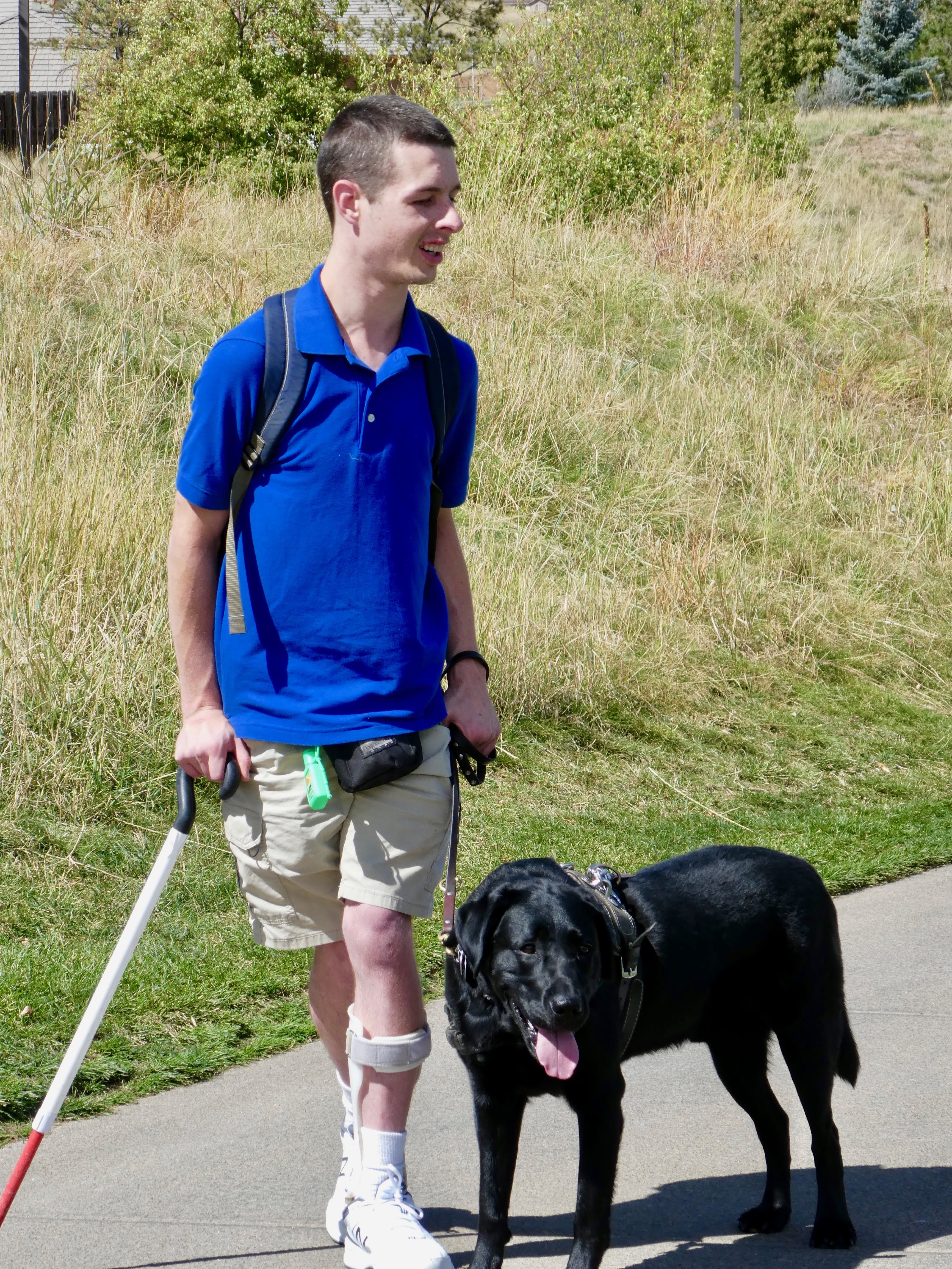 We connect organizations with motivated individuals from the disabled community who possess proven business and technical skills. Our talent also own the characteristics that make up the ideal employee in corporate America, such as:
Excellent communication and problem-solving skills
Adaptability and a can-do attitude
Strong work ethic and a team player
Don't just take our word for it, though – our employment partners recognize the value that BIT candidates can add to their teams!
[Ethan] has increased the strength, skill, and depth of understanding of the accessibility space within the company. He jumped in right away to help our developers and designers with thoughtful and scalable solutions, training, code contributions, and other recommendations. He augments his knowledge of web accessibility guidelines with personal experience using assistive technology. Ethan's growth potential is high, and as he continues to hone his skills and abilities through new and diverse projects, the level and type of contributions he makes will grow exponentially. I can see scenarios in the near future in which organizations will start building teams around Ethan as a star player.