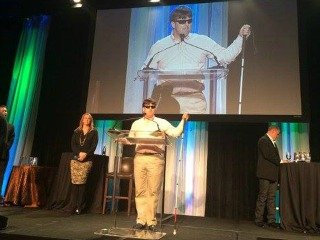 Mike Hess | Founder and Executive Director
Mike Hess is our Founder and Executive Director. He brings more than two decades of blindness experience, leadership, and thoughtfulness to the mission. As the token blind guy in private Fortune 500 companies, Mike experienced just what it takes to build organizations through people, processes, and tools. Mike managed 7- and 8-figure projects throughout his career, and states it is because of his blindness, not despite his blindness, that he became a 6-figure engineer. Even though Mike had great success in his corporate career, he always had the notion of leaving his thumbprint on humanity. Thus, he left corporate America to begin the mission at Blind Institute of Technology. After 4 years of challenges and successes, he has created partnerships with Davita, Uber, OppenheimerFunds and many other organizations to meet the goals of BIT. Along the way, because of key partnerships and wins, the Denver Post, Denver Business Journal, and CBS News 4, have all done significant stories on Blind Institute of Technology.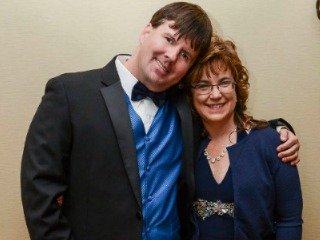 Natalie Hess | Chief Connections Officer
Natalie Suzanne Hess has spent her life giving back. She went to school to become a Licensed Practical Nurse. She has spent multiple years giving back to the elderly and volunteering at school for all three of her children. Support for the Blind Institute of Technology comes naturally to her, as she is passionate about helping the blind and visually impaired community. As Chief Connections Officer, she maintains relationships on both client and candidate sides of the organization.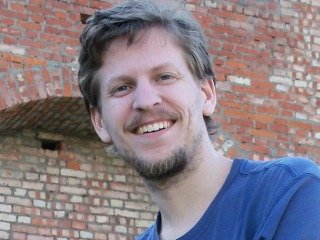 Ethan Twisdale | Chief Accessibility Officer and Director of the BIT Academy

Ethan Twisdale is BIT's Chief Accessibility Officer, and the Director of the BIT Academy. He has an extensive background in education and technology, including software development, data analysis, public education, and private instructional workshops. He received a bachelor's degree in mathematics from the University of Northern Colorado, and a master's degree in mathematics from the University of Nebraska Lincoln. He is also a qualified Google Cloud Platform Developer, and a certified Salesforce Administrator. He has helped shape and design mathematics courses at the university level, as well as client-facing instructional technology workshops and certification courses for private industry. Ethan brings his knowledge and experiences to BIT and to the Academy, spearheading our efforts to grow BIT into a world-class resource for all things accessibility.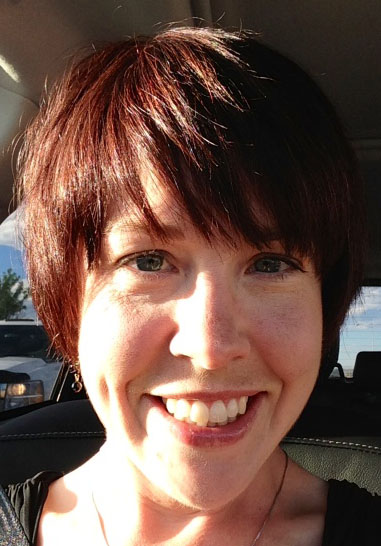 Cara Beasley | Director of Professional Services

Cara Beasley is our Director of Professional Services. She comes to BIT with a tech background in web development and an interesting foray into advocacy within the UN Climate Change arena for vulnerable populations. She received a bachelor's degree in Business Information Technology from Rogers State University and a master's degree in Nonprofit Management from Regis University in Denver, CO. Cara enjoys cooking, hiking, snowshoeing, travel, and time catching up with friends.  She lives in Colorado with her husband, Len.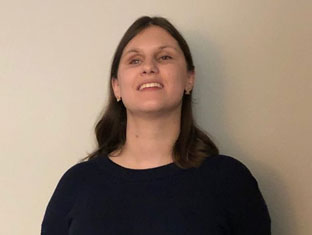 Cala Estes | Director of Candidate Services
Cala Estes will primarily help out with candidate recruitment, onboarding, and volunteer management!  She brings three years of federal human resources experience to BIT along with her dedication to customer service. She has a Bachelor's Degree in English Literature from the University of North Carolina at Greensboro. Cala also brings a strong knowledge of assistive technology training and accessibility guidelines to the table. As a screen reader user, she has first-hand experience of problem-solving accessibility challenges in the workplace.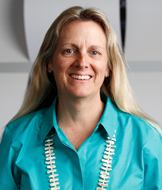 Jennifer Pearce | Volunteer Chief Financial Officer
Jennifer Pearce is a seasoned financial executive with 20 years of experience as a CFO for small to mid-market companies. Jennifer's primary industry focus has been software and high tech. Jennifer also has brought her skills to consumer products, service businesses and higher education. Jennifer has experience leading Finance, Human Resources, Legal and IT teams. Jennifer brings to the organizations she leads an expertise in Finance combined with a talent for partnering with leadership teams to optimize processes and organizational behavior across all functions. Prior to moving into a CFO role, Jennifer began her career as a Financial Controller for 9 years with Oracle Corporation.
Jennifer received her Masters Degree in Business Administration from the Darden School at the University of Virginia and her Bachelor of Science degree in Business, majoring in Finance and Organizational Behavior, from the University of Colorado, Boulder. Jennifer completed the MIT Sloan School Executive Education program for CFO's Driving Leadership and Growth. Jennifer has two children and competes in triathlons and trail running races.

Mark Vivien, Chairman | Account Executive, Softchoice


Jim Farnsworth, Vice Chairman | EVP & GM, Sykes Enterprises

Brad Weydert | President, Statera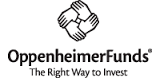 Diana Ferguson | VP, Talent Acquisition, OppenheimerFunds

Scott Watson | General Counsel & SVP Legal and Human Resources, Quiznos

Dr. Crystal Kasper | Low Vision Optometrist, Politzer & Kasper OD's, PC

UB Ciminieri | Chief Strategic Connections Officer, Jobber Group

Julie Bernard | Independent Private Counsel, Bernard IP Law, LLC
Michael Kemp | Principal Consultant

Cooley LLP Colorado Team | Legal Services
The Blind Institute of Technology™ (BIT) is a 501(c)(3) nonprofit organization providing workforce development and inclusive employment solutions that prepare people with disabilities, and the employers who hire them, for success in the workplace.
Led by Executive Director Mike Hess, BIT aims to help solve the unemployment and diversity and inclusion epidemic among people with disabilities by reducing barriers to employment through education, preparation, employment placement and accessible technology initiatives. Our vision is a world in which people with disabilities have the same employment opportunities as their peers.