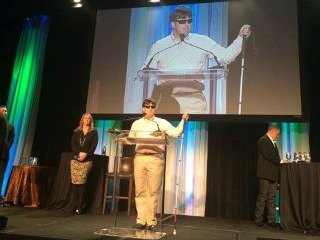 Mike Hess | Founder & Executive Director
Mike Hess is our Founder and Executive Director. He brings more than two decades of blindness experience, leadership, and thoughtfulness to the mission. As the token blind guy in private Fortune 500 companies, Mike experienced just what it takes to build organizations through people, processes, and tools. Mike managed 7- and 8-figure projects throughout his career, and states it is because of his blindness, not despite his blindness, that he became a 6-figure engineer. Even though Mike had great success in his corporate career, he always had the notion of leaving his thumbprint on humanity. Thus, he left corporate America to begin the mission at Blind Institute of Technology. After 4 years of challenges and successes, he has created partnerships with Davita, Uber, Oppenheimer and many other organizations to meet the goals of BIT. Along the way, because of key partnerships and wins, the Denver Post, Denver Business Journal, and CBS News 4, have all done significant stories on Blind Institute of Technology.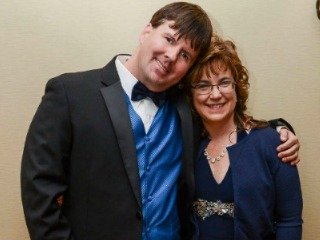 Natalie Hess | Chief Connections Officer
Natalie Suzanne Hess has spent her life giving back. She went to school to become a Licensed Practical Nurse. She has spent multiple years giving back to the elderly and volunteering at school for all three of her children. Support for the Blind Institute of Technology comes naturally to her, as she is passionate about helping the blind and visually impaired community. As Chief Connections Officer, she maintains relationships on both client and candidate sides of the organization.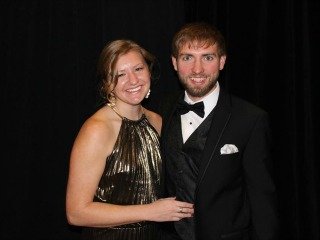 Ryan Mehaffey | Director of Operations
Ryan Mehaffey is our Director of Operations, and he brings a wealth of experience from several industry sectors and diverse organizations. He has filled roles in Account Management, Financial Advising, Distribution Management, Marketing Management, Event Planning, and numerous other areas. Ryan brings skills and knowledge that have been developed by organizations like Red Bull, Harley Davidson, Northwestern Mutual, and several others. Ryan is a Marquette University graduate with a degree in International Business and Marketing. He has managed accounts nationally as large as Wal-Mart, developed marketing strategies for multiple organizations, and helped grow businesses at the entrepreneurial level by developing systems and processes to streamline efforts and effectiveness. BIT brought Ryan on to assist in building out our people, processes, tools, and also to take charge of our account management process. We are confident that the client delivery side of BIT is in great hands with Ryan at the helm, and we have seen significant improvements since bringing him on. Ryan also brings his financial management background to our team, assisting with the structured growth of BIT as an organization. Most importantly, Ryan cares about helping others and making a difference in the world. He left a six figure, corporate world career in September 2015 to pursue mission and other non-profit work in order to make a greater impact. All of this combined make us very thankful to have Ryan as part of our organization.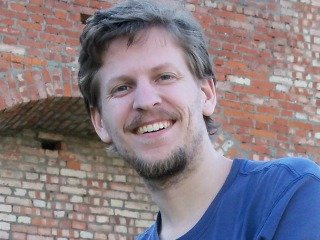 Ethan Twisdale | Director of BIT Academy

Ethan Twisdale is the Director of the BIT Academy. He has an extensive background in education and technology, including software development, data analysis, public education, and private instructional workshops. He received a bachelor's degree in mathematics from the University of Northern Colorado, and a master's degree in mathematics from the University of Nebraska Lincoln. He is also a qualified Google Cloud Platform Developer, and a certified Salesforce Administrator. He has helped shape and design mathematics courses at the university level, as well as client-facing instructional technology workshops and certification courses for private industry. Ethan brings his knowledge and experiences to the BIT Academy, spearheading our efforts to grow the Academy into a world-class educational source for the blind and visually impaired.

Chris Dermody |

CIO, Denver Water

Scott Burt | President, Integro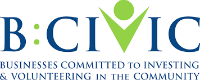 Sue Hawk | Executive Director, B:Civic

Shawn Davison | CEO, DV-mobile

Mark Vivien | Account Executive, Softchoice


Brad Weydert | President, Statera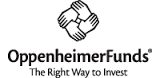 Diana Ferguson | VP, Talent Acquisition, OppenheimerFunds

Dan Berlin | Co-Founder, Rodelle Inc.

Scott Watson | General Counsel & SVP Legal and Human Resources, Quiznos


Jim Farnsworth | EVP & GM, Sykes Enterprises


Dr. Crystal Kasper | Low Vision Optometrist, Politzer & Kasper OD's, PC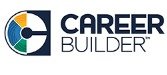 Brent Grube | Regional Manager, Career Builder


Zachary Meade | Franchise Development Consultant, RE/MAX LLC

Michael Kemp | Principal Consultant

Don Dogget | Project Manager

Anant Mistry | Principal Consultant
Michael Casey | Project Manager
Kyle Kontour | Digital Outreach Consultant
The Blind Institute of Technology™ (BIT) is a 501(c)(3) nonprofit organization that strives to reduce the excessively high unemployment rate among the blind and visually impaired (BVI) community in America.
Led by Executive Director Mike Hess, BIT aims to help solve this unemployment and diversity and inclusion epidemic by educating employers about the advantages of working with talented and skilled BVI individuals, and through professional certification and training, inclusive technology and other programs. Mike left an 18-year career in IT to found BIT in 2013.