BIT Accessibility Symposium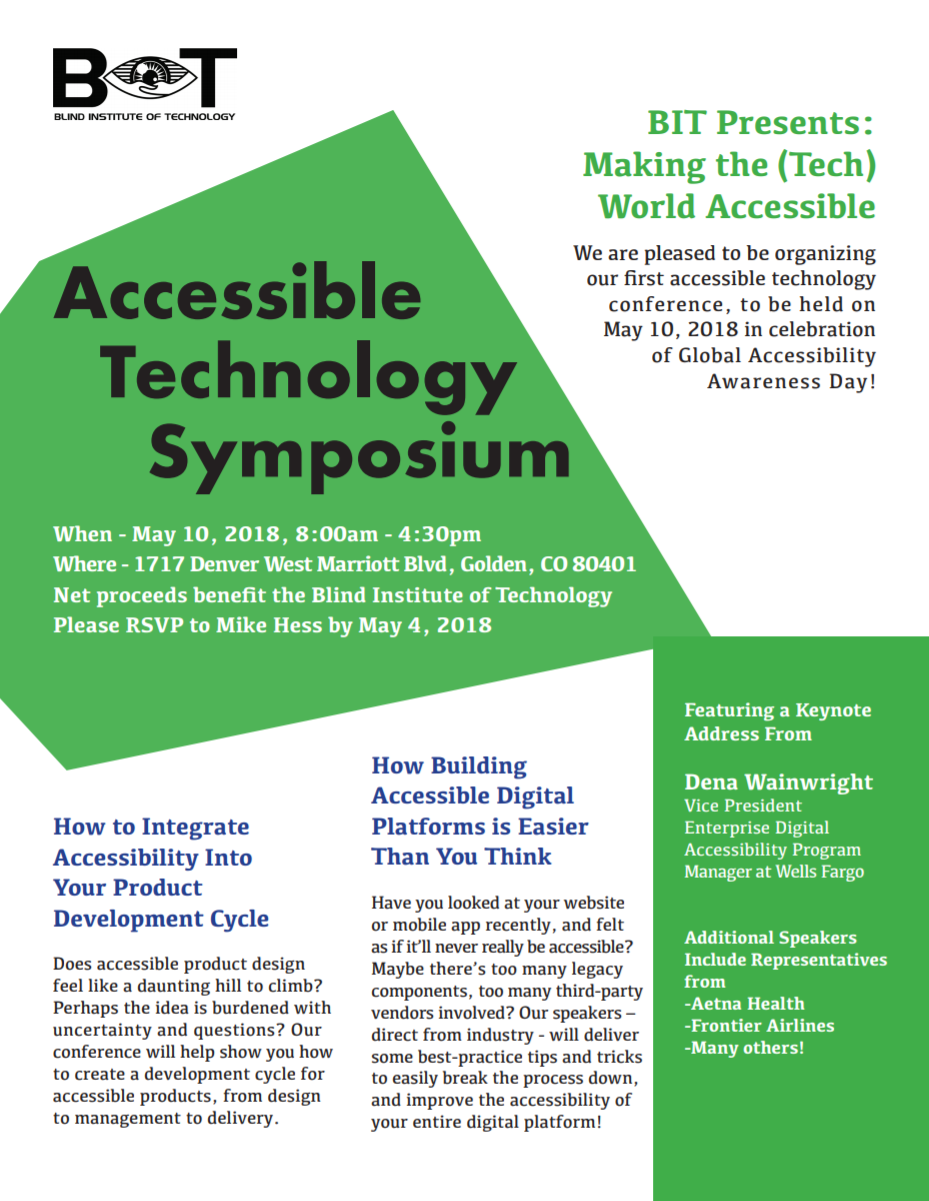 What: An industry-led symposium focused on accessible design in technology
Where: Denver Marriott West, 1717 Denver Marriott West Blvd, Golden, CO 80401
When: Thursday, May 10, 2018, from 8:00am – 4:30pm
Why: To learn about accessible design, to learn what industry leaders like Aetna Health and Frontier Airlines are doing to meet the challenge head-on, and to learn why these efforts are important for your company's bottom line!
Other Details: Tickets are $75 per person, with an included lunch. Net proceeds benefit the Blind Institute of Technology. This is also the fair market value of attendance at the Symposium.
The Blind Institute of Technology™ (BIT) is a 501(c)(3) nonprofit organization that strives to reduce the excessively high unemployment rate among the blind and visually impaired (BVI) community in America.
Led by Executive Director Mike Hess, BIT aims to help solve this unemployment and diversity and inclusion epidemic by educating employers about the advantages of working with talented and skilled BVI individuals, and through professional certification and training, inclusive technology and other programs. Mike left an 18-year career in IT to found BIT in 2013.