CORPORATE TRAINING SOLUTIONS
Transform accessibility from a pain point to a competitive advantage with our educational workshops
Access Ability Through Education
"Education then, beyond all other devices of human origin, is a great equalizer of the conditions of men — the balance wheel of the social machinery."
It's been over 150 years since Horace Mann described education as the great equalizer, and the truth of his statement has only grown. Information and know-how can provide organizations with a critical competitive advantage, while ignorance can doom even the largest companies.  
BIT's educational offerings add value to your organization by helping you tap into a huge pool of potential customers, talent, and insights: people with disabilities. 
Disability as a Competitive Advantage
Lay the groundwork for a world-class diversity and inclusion initiative while building empathy and boosting your team's performance!
BIT's Art of Blinders seminar introduces attendees to the active listening skills blind people rely on every day. BIT's Founder and Executive Director, Mike Hess, uses stories, studies, and videos to show the audience how vision can distract the mind.
Through a series of hands-on (or, in this case, blinders-on) experiments, participants discover the power of active listening and the benefits it brings to the workplace. Art of Blinders will transform your team into a more engaged and focused version of themselves!
"I wanted a workshop leader who would embody our principles, reinforce our message, and engage our leadership team on a personal level. Mike exceeded all of my expectations. He effectively demonstrated that most obstacles in business can be overcome using the sightless principles of communication he has used all of his life. Our leadership team was invigorated and motivated to take Mike's sightless principles back to their teams. Mike's talk re-ignited their passion to truly take ownership of their markets and continue making a difference in our company and with our partners"
-Rick Smith, CEO BioScrip, Inc.
"Mike brought an incredible insight to our group about the power of concentration, in using all your senses to really focus on the moment rather than the endless distractions of life. We all need to put blinders on to bring our teams together to work more consciously."
-Art Zeile, CEO HOSTING
"I thought the Art of Blinders workshop was very good and insightful. The session clearly illustrated how ineffectively people may be listening even when they actually believe they are and how important effective and focused listening can be to the success of a task or project.
— Sr. Director Engineering and Strategic Planning, SourceGas
"Mike's 'Art of Blinders Workshop' is phenomenal. It forces its participants to think about their everyday interactions in a completely new way and from a very different perspective."
—Timothy J. Brannigan, Assoc. Chief Information Officer Denver Health & Hospital Authority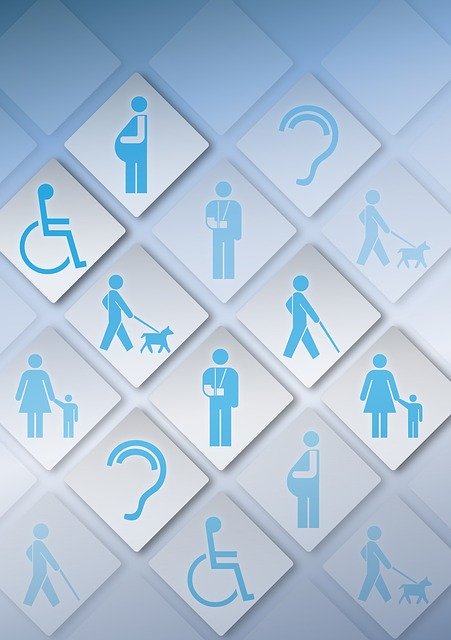 Accessibility as a Value Add
Level up your development teams to boost sales, reduce risk, and unlock new talent pools to gain an edge over the competition!
BIT's unique focus on employment makes us the perfect partner for organizations looking to learn more about digital accessibility. Our workshops offer:
Flexibility: We meet you where you're at. Whether your team is new to accessibility and looking to get its feet wet, unsure of how to address compliance risks, or a group of seasoned pros struggling with a particularly challenging problem, we can help!
A Focus on Value: Accessible products are better products. Our workshops go beyond treating accessibility as boxes to check, helping your organization turn accessibility into a true value add.
Train the Trainer Insights: More accessible software means more opportunities for people with disabilities. That's why all of our accessibility workshops are geared toward enabling your team to be self-sufficient, reducing costs and improving outcomes. Your gain is our gain!