Making the World More Accessible
Both within and outside the United States, there are tremendous misconceptions about accessibility in technology. This poses a major challenge for the blind and visually impaired community. How can we effectively show the world how easy it is to design with accessibility in mind?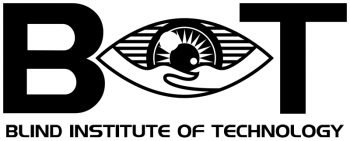 Our goal is to connect people across various disciplines and industries, creating a free repository of information and content focused on accessibility. From short videos showing users how to download and install screen readers, to advanced lessons demonstrating tricks making websites more accessible, the Eyes on Accessibility program aims to provide a one-stop shop for accessible technology resources.
This program is still in its infancy, but stay tuned for updates!
The Blind Institute of Technology™ (BIT) is a 501(c)(3) nonprofit organization providing workforce development and inclusive employment solutions that prepare people with disabilities, and the employers who hire them, for success in the workplace.
Led by Executive Director Mike Hess, BIT aims to help solve the unemployment and diversity and inclusion epidemic among people with disabilities by reducing barriers to employment through education, preparation, employment placement and accessible technology initiatives. Our vision is a world in which people with disabilities have the same employment opportunities as their peers.